We know the value of spending time with family. That is why Ali Bey Hotels & Resorts offers a unique holiday experience for you by considering every detail from the smallest members of the family to the adults. For many reasons, especially for working life, it is only possible to enjoy spending time with your family during the holidays. That is why you need to find an accommodation option that can meet all your needs and desires for the upcoming vacation. Ali Bey Hotels & Resorts has everything you need or want in its facilities, so families with children can have a comfortable and peaceful holiday.
Like a Family for Many Years
As Ali Bey Hotels & Resorts, we consider the concept of "family" as a model that will encompass our entire team. Together with all our employees, office workers and managers, we first exist as a family within ourselves, creating an environment with a sense of belonging. We welcome our new colleagues, who have joined us in time, as a new member of the Ali Bey Hotels & Resorts family, and As Ali Bey Hotels & Resorts, we adopt the concept of "family" as a model that will encompass our entire team, with a commitment to include more than just being a "teammate".
We see our guests as part of the family, along with our entire team, which is like a family under the roof of Ali Bey Hotels & Resorts. For this reason we can meet the requests of our guests who are families with children, which will make them look for a "family hotel". We not only diversify entertainment, but also include activities that support the needs and development of a baby or child.
Enjoy Your Holiday With Your Family
The needs of families with babies or children on vacation are slightly different from families without children. Going on holiday with a child first of all requires the existence of an entertainment area that appeals to the child in a safe environment. For this reason, we as Ali Bey Hotels & Resorts are aware of these wishes and we offer the necessary service.
First of all, we ensure that our guests spend time in peace in a safe environment. In addition to the entertainment areas in all our facilities, we can mainly appeal to amateurs and professionals interested in tennis.
While we keep an eye on the holidays with animations where there are different shows for the parents every night, we also offer entertainment programs that are pedagogically suitable for children that can appeal to them. We offer a wide range of activities for our guests who want to play, learn tennis, or work out, and we also plan various activities for children.
We also create the most ideal environment for our baby guests who want attention and care at all times. In this way, we not only provide a service in accordance with the principle of a good time on vacation, but also facilitate access to the belongings that parents need, so that our little guests can spend a quiet time.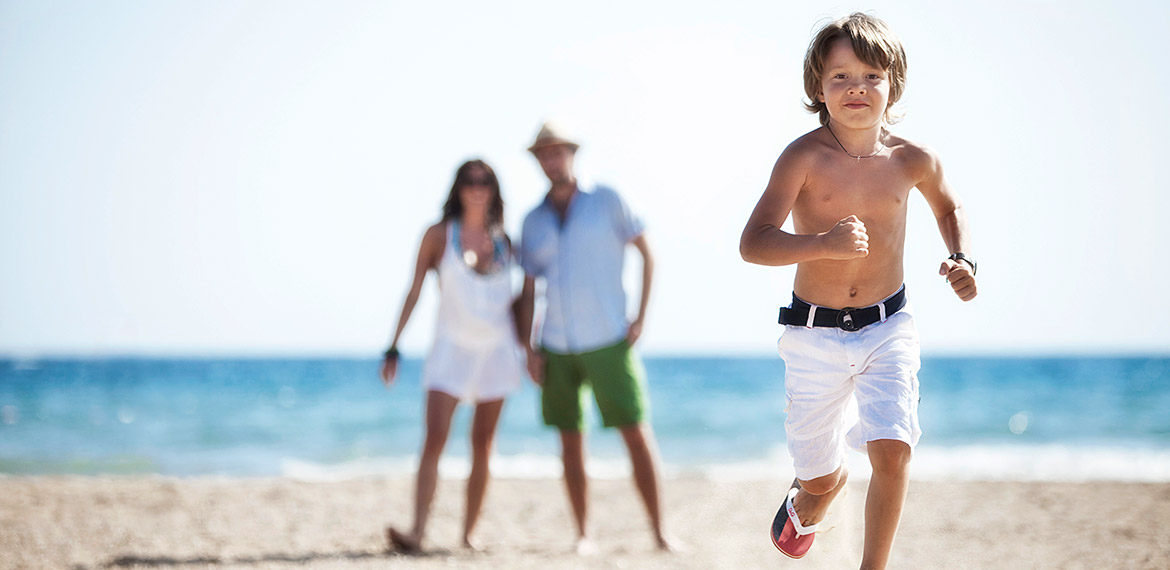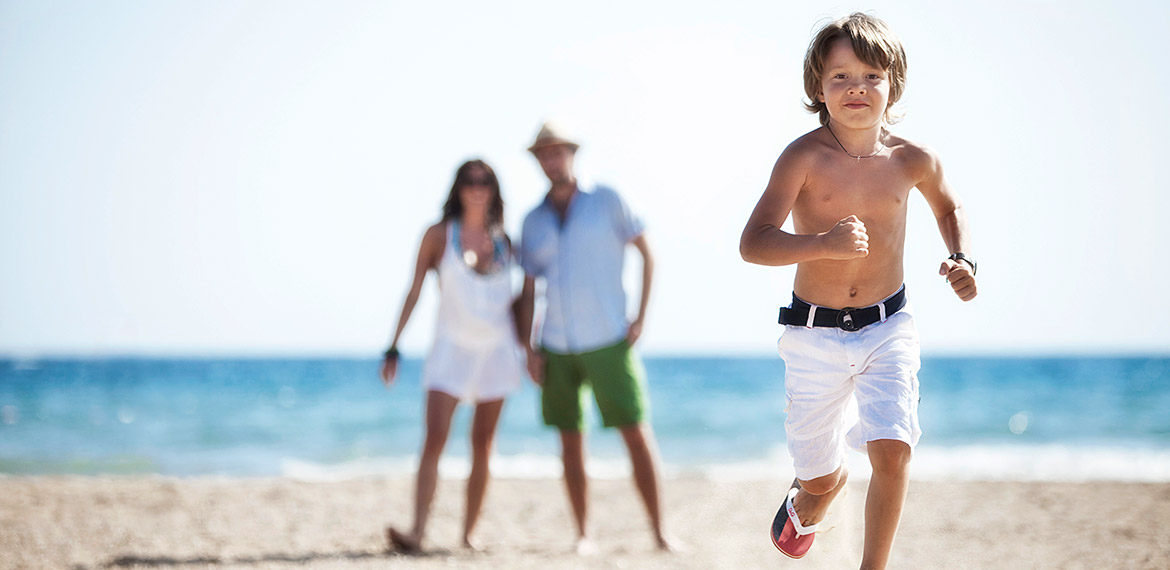 A Fun And Safe Environment For Children
When you go on holiday as a family with children, it is important that the children have as much fun as you do. However, the more options there are, the more likely you are to have some quiet time for yourself, knowing that the kids are spending time with a good activity. We create an ideal environment for children at Ali Bey Hotels & Resorts, who cares about children and parents alike.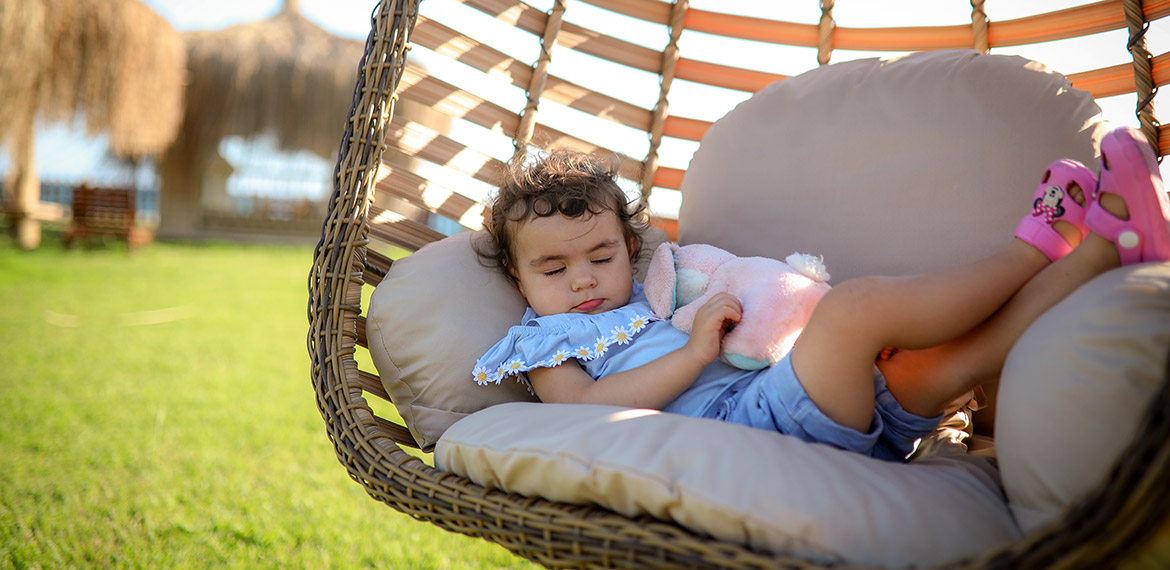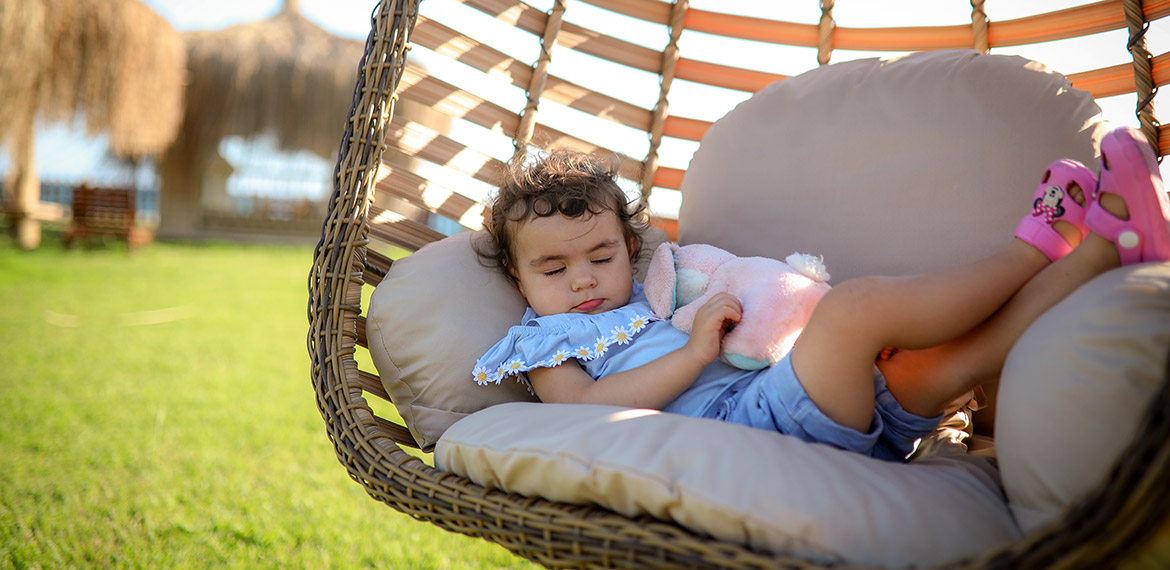 Tennis Lovers
Ali Bey Resorts & Hotels takes an active responsibility to combine the unique atmosphere of the Mediterranean with sports, including padel tennis, which is widespread all over the world.
In our family, who always consider sport as one of the components of a happy life, we also offer this opportunity to our guests.
We know that there are adults who love sports and are interested in sports, as well as children.
For this reason, 6 of the 99 courts in our facilities are reserved for children. Children who have reached a certain level and are starting for the first time can play tennis under the guidance of expert trainers.

Ali Bey Club Manavgat and Ali Bey Resort Sorgun We benefit from the expertise of the PCT Tennis Academy for children in our facilities.
We offer free trial hours to provide an experience beyond spending time with the professionalism and expertise of the children's tennis school. In this way we ensure that children not only gain a new experience, but also start playing tennis with training programs that suit their level and that is the right start with the children's method specially developed for children.
Kids Clubs
We make sure kids have a good time in clubs set up for kids ages 4 to 17. Thanks to our staff, who are all experts and trained in their fields, we are preparing a program full of games that will contribute to the education of children and support their creativity throughout the day. We enable them to spend their time in an efficient and fun way with different games and toys like coloring, lego and jigsaw puzzles.
Programs for children are classified according to their age. In this context, we have three different clubs: Mini Club for our guests aged 4-8, Maxi Club for our guests aged 9-12 and Young Club for our guests aged 13-17.
Although they spend time in our clubs in a certain area that belongs only to children and teens, they both enjoy fun games and activities and have the chance to socialize with other guests of their own age group. So, while their children are having a good time in a safe environment, it is possible for parents to have time for themselves.
Aquaparks and Pools for Children
Aquaparks provide tremendous entertainment for both adults and children. However, taking into account several factors, especially safety, all slides should be designed differently for children. In our facilities it is possible for children to enjoy supervised entertainment in aquaparks with special slides.
In addition to the aqua parks, there are also special areas for children at the pools. In our facility, where there are both sand baths and water baths, children are always supervised by trained people. In these areas where safety is essential, it is possible for them to have fun with their friends from their own age group.
Baby Friendly Services
Babies' needs differ as do children who are old enough to play alone or with the help of an adult. For babies of an age who need constant care from their parents, in our facilities we offer items that families cannot take with them on vacation, but may need them during the vacation.
At Ali Bey Hotels & Resorts, high chairs are available for our little guests to spend more comfortable meals in restaurants. In addition, we have the option to rent a stroller for our guests. This saves parents a considerable baggage burden.
Changing facilities, which never know when they will be needed, are located not only in the buildings, but also at the closest points to the beach. Thanks to these nursing rooms, the necessary care can be easily provided to the babies, while the pre-existing cots also allow them to sleep according to their development.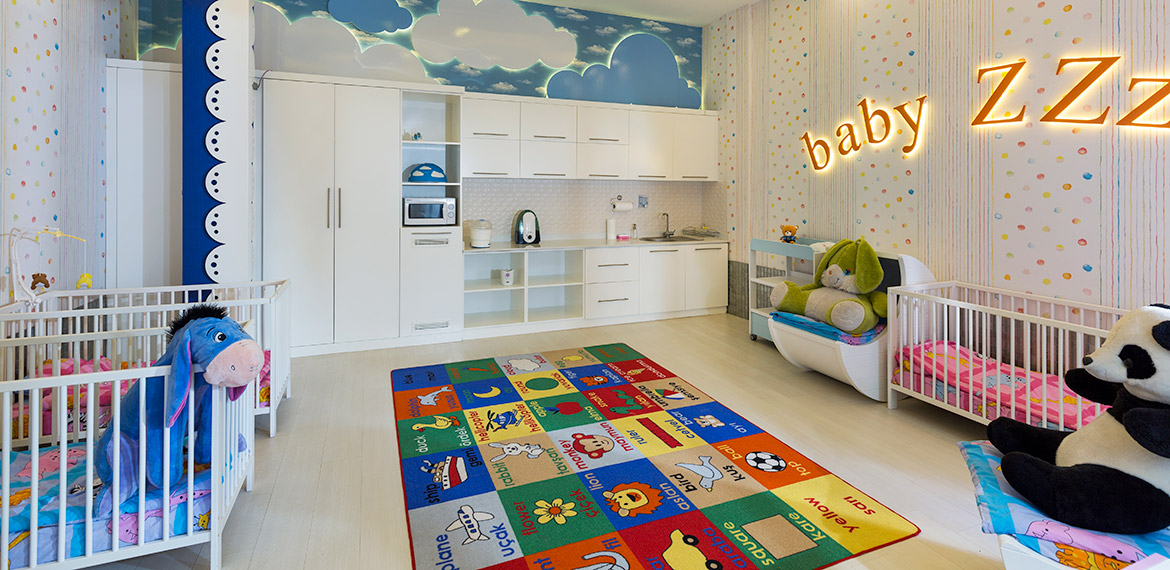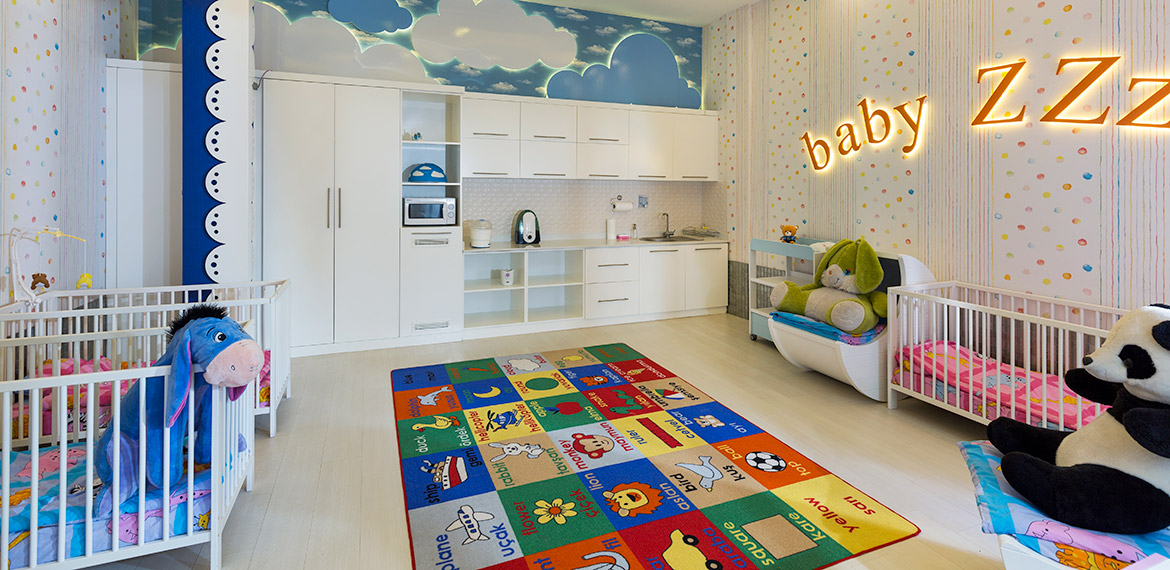 We do not forget the adults
We strive for parents who put their children at the center of their lives to experience a unique holiday.
While planning the needs and requirements of having a child in great detail, we strive for adults to have a great time too.
You can both train and play tennis on the tennis courts of Ali Bey Hotels & Resorts. However, you can keep working out with Fitness First, which is only available at Ali Bey Hotels & Resorts in Turkey.
You can entertain yourself with animation and dance shows that make the nights more lively and fun, enjoy the Mediterranean beaches, spend a quiet time by the pool and experience hundreds of different flavors in our rich cuisine.
At Ali Bey Hotels & Resorts, everything has been thought of for adults as well as families with children. From sports to entertainment, it is ensured that both children and parents have a good time. You can reserve your place at Ali Bey Hotels & Resorts with all its facilities so that you can have the most peaceful vacation in the limited time you spend together with your family.