A Special World For Children
While our little guests are having lots of fun at Ali Bey Club Manavgat with the activities presented to them, their parents are also making the most of their family holiday.
Baby Lounge
We thought about everything so that you can take care of your baby comfortably during your holiday. We have created a special area close to Ali Bey Club Manavgat beaches where parents can take care of their babies. At this area, there is a changing unit, a nursing seat and a fan for you and your baby's coolness.
DETAILS
Kids Club
​Ali Bey Club Manavgat Children's Club brings together children and youngsters between 4 and 17 years of age for fun activities joined by a team of experts educated in their field.
MİNİ CLUB
Suitable for children aged 4-8.
MAXİ CLUB
Suitable for children aged 9-12 years.
YOUNG CLUB
Suitable for young people between the ages of 13-17.
Tennis School
There are 3 tennis courts specially designed for children at our tennis center. In cooperation with the PCT Tennis School, special lessons are given to our small guests who are interested in tennis.​
DETAILS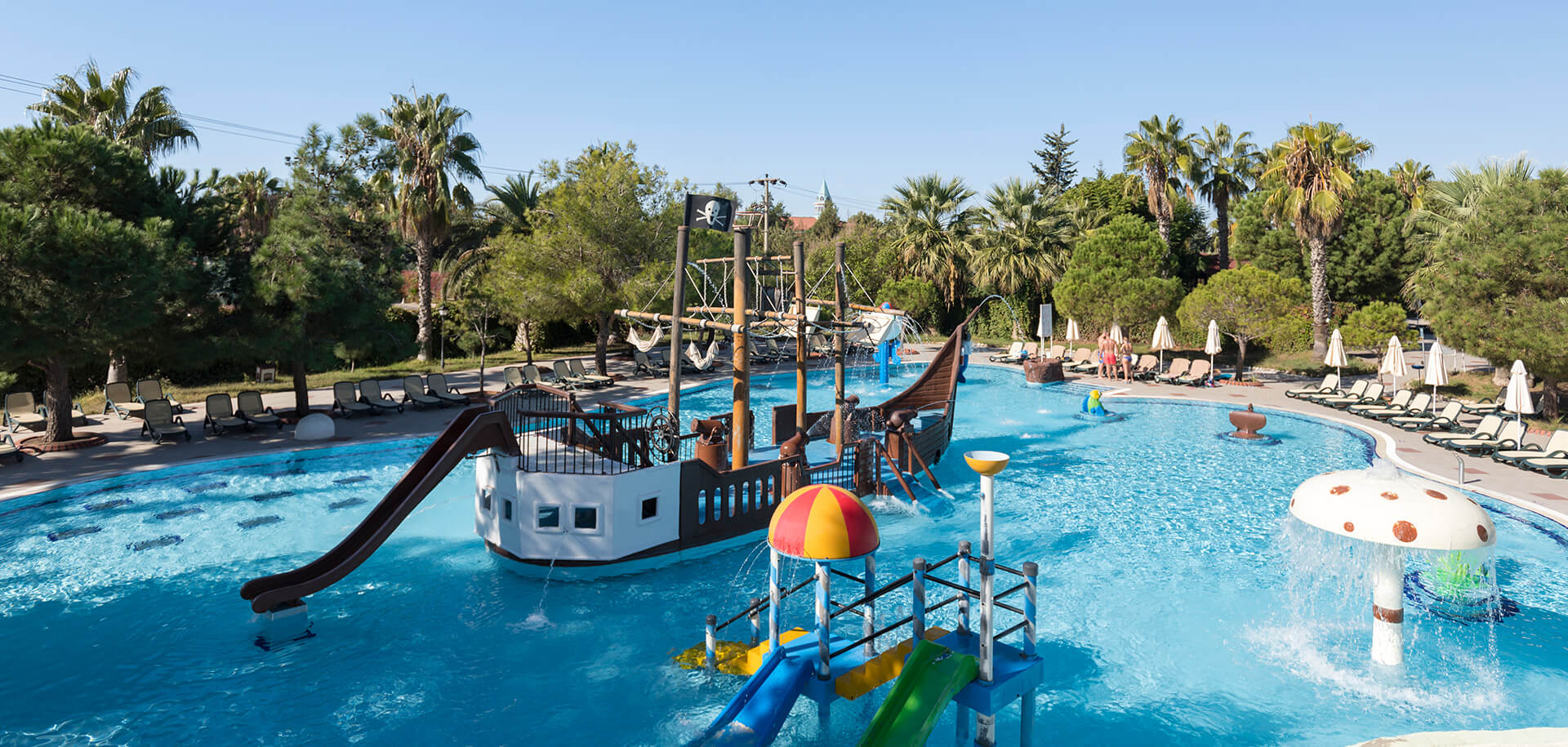 A Place For Unlimited Entertainment Waterpark
Come and splash around at our fun and an adrenaline-packed huge aquapark, which is one of Turkey's largest waterparks.