A holiday experience where you can spend every moment in peace at Ali Bey Hotels & Resorts is awaiting you with the Early booking opportunity! Would you like to have a unique holiday with your family in the lush nature of the Mediterranean with the fresh air and the peaceful atmosphere provided by the deep blue sea? Then you should reserve your place at Ali Bey Hotels & Resorts with the early reservation opportunity. You can have a wonderful holiday at Ali Bey Hotels & Resorts, which offers service quality and many activities at both time, that you may need or want during your holiday.
A Peaceful Holiday with Your Family
You may be a new married couple. You may also have a beautiful family where your children add joy. Ali Bey Hotels & Resort has options to suit every family's needs. It offers options that will allow both adults and children to spend a good time.
First of all, all measures regarding Covid-19 have been taken in our facility, especially its comfortable and clean rooms, and the continuity of these measures is constantly ensured. There are completely healthy conditions for you and your family in our hotel, which has a "Reliable Tourism" certificate, which has adopted a very strict policy in terms of both pandemic and general hygiene rules.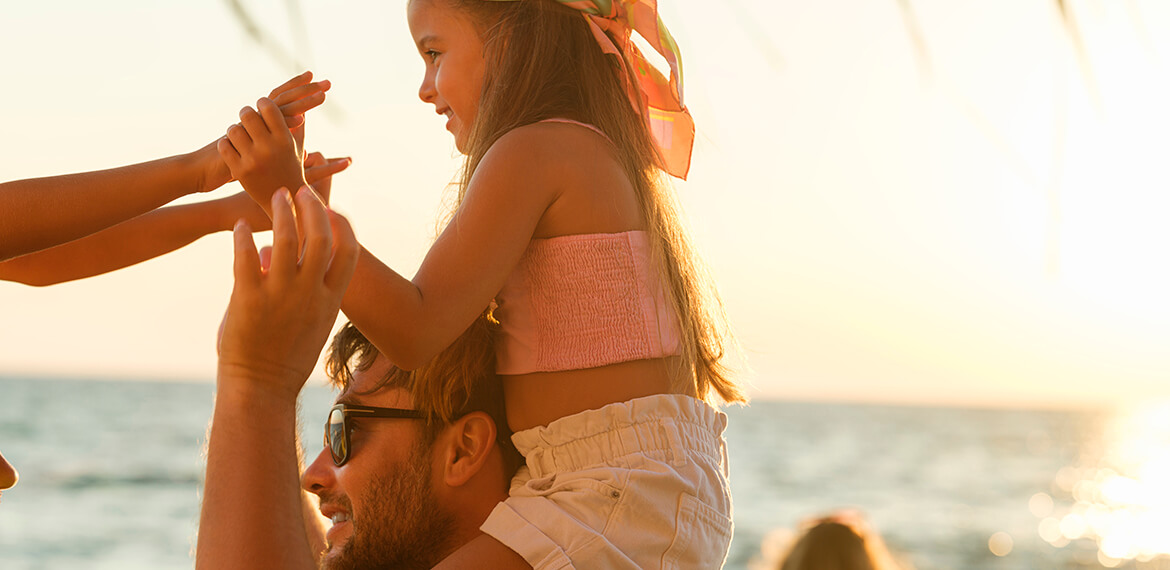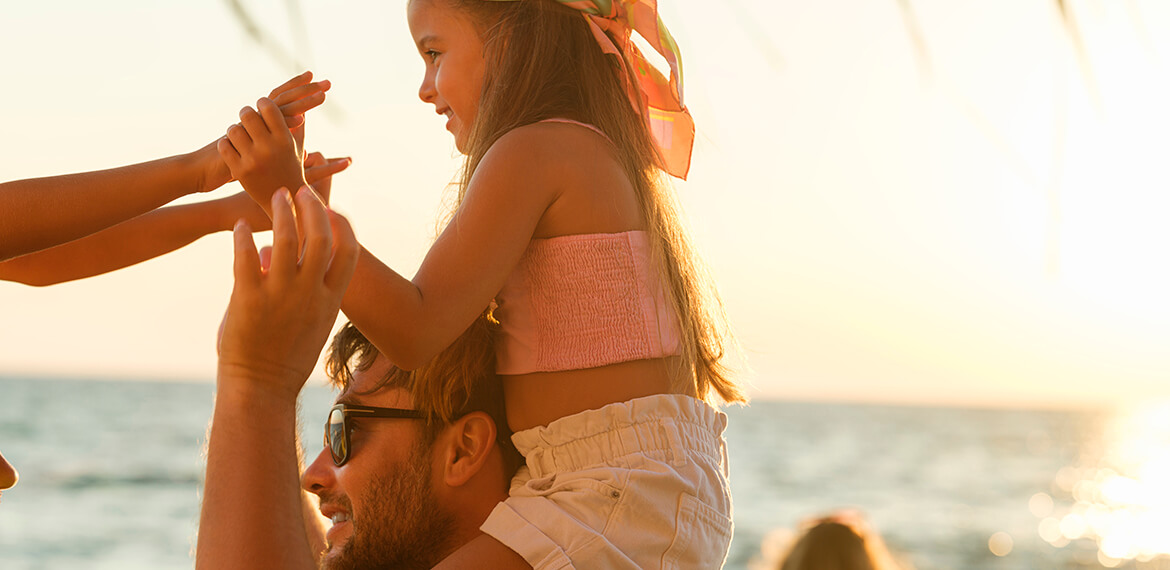 The Most Ideal Honeymoon Option
We make sure that everything is perfect for the new married couples on their first private vacation. In the first step of establishing a happy family, we ensure that our couples have a peaceful and romantic holiday at the point where the tiredness of a sweet rush ends.
We prepare a romantic "Welcome" concept for our guests in our specially decorated VIP honeymoon room. We also offer a fruit basket, chocolate, and champagne, which can be a symbol of their love for each other beginning from the very first moment. We do not neglect to pamper them with breakfast served in the room any day they want, so that they can spend more time alone in their rooms. Check out all the opportunities we offer for honeymooners now.
A vacation full of moments
There are many activities that you can do during your time at the hotel. You can spend your time on the completely sandy beach or at the pool. Let your little family members enjoy their time in the children's pool, where our trained team of entertainers and lifeguards are present.
At the Spa center you can take advantage of massages and other services that will help you release all tension in your body. In order not to disrupt your ongoing sports routine, you can use your training program during your vacation at the fitness center if you are already playing or want to try it for the first time, take advantage of the tennis center at Ali Bey Hotels & Resorts.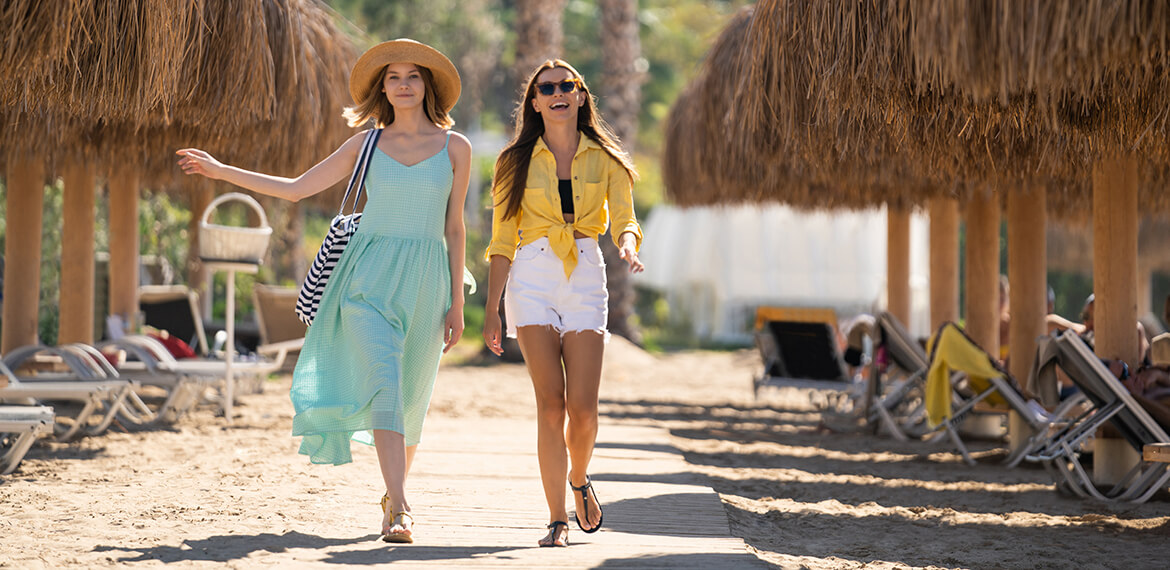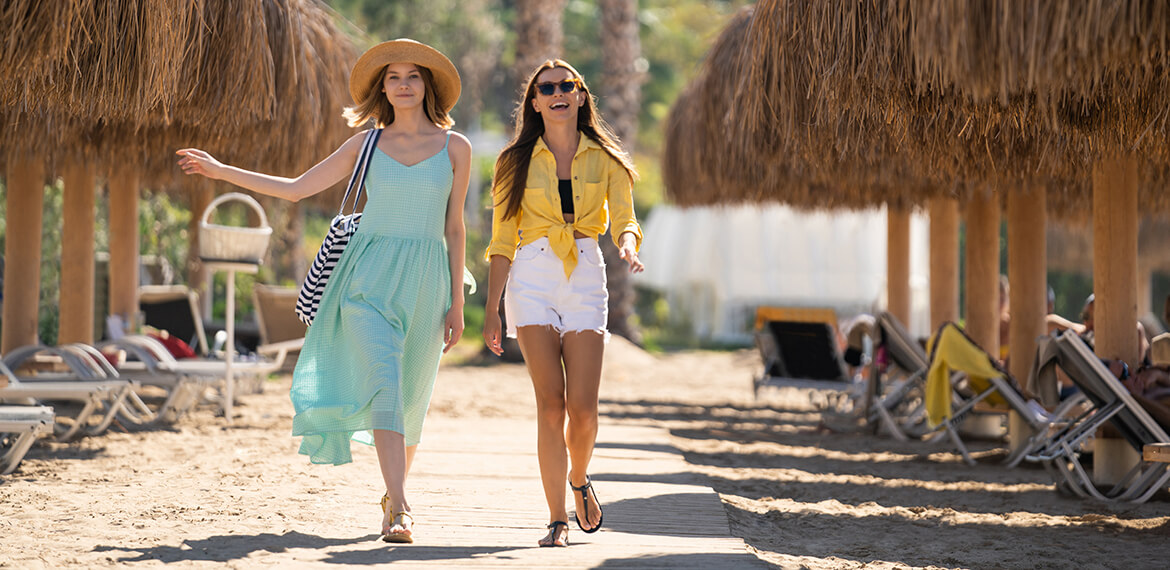 World flavors that will appeal to your taste buds
At Ali Bey Hotels & Resorts, successfully offering the flavors of world cuisine, you can discover new flavors as well as dozens of local flavors that will appeal to your taste buds. Offering a dining experience that is not limited to just one restaurant, our hotel also offers various options for our guests.
You can experience with Keyfi-Safa Anatolian Cuisine A la Carte located in our Ali Bey Resort Sorgun facility, the unique flavors of Anatolian Cuisine and with Derya Fish A la Carte the pleasure of dining against the unique view of the Mediterranean coast and the richness of fish varieties. Apart from these, Kaigan Teppenyaki, Elia Greek and Beef-Tek Steak A la Carte restaurants also manage to appeal to your palate with their rich menus for your meal times. Take a look at the gourmet delicacies of Ali Bey Resort Sorgun now
Ali Bey Hotels & Resorts 2022 Early Booking Opportunity
For early reservation opportunities of Ali Bey Hotels & Resorts, it is possible to make reservations through many well-known agencies from all over the world. Ali Bey Hotels & Resorts, which attaches great importance to providing easy access to its guests thanks to its wide service network, works with exactly 50 different agencies.
The early booking option can be used by over 50 agencies in 35 different countries. In our hotel, where we accommodate guests from Germany, Austria, Switzerland, Belgium, and many other countries, you can book a place for a unique vacation and take advantage of the early booking option for this vacation.
At Ali Bey Hotels & Resorts, you can make an early reservation to spend the perfect vacation with your loved ones. You can book over 50 agencies that we work with in 35 different countries. To relieve your budget, you can use this option and reserve early.
Take advantage of the early booking option for an unforgettable holiday in the unique atmosphere of the Mediterranean and the overall concept of Ali Bey Hotels & Resorts.
Check now to take advantage of Ali Bey Club Manavgat 2022 Early Booking deals
Check now to take advantage of the early bird offers for Ali Bey Park Manavgat 2022.
Check now to take advantage of Ali Bey Resort Sorgun 2022 Early Booking deals.