Fitness First, which considers its understanding of Fitness in a holistic and deeper dimension, is waiting for you at Ali Bey Hotels & Resorts! Today, the effect of the understanding of sports that strengthens the visual image is considered on the basis of self-confidence that comes with physical change. However, the fact that sports are part of the way of life is a value that increases the standard of living in the mental sense as well as in the physical sense. Fitness First has an understanding that can root out all this generalization. It aims to motivate the people involved in it, to make changes that can be achieved together, to all aspects of nutrition and healthy living as well as sports. Moreover, it has maintained its stability in this area for 20 years.
Fitness First's History
The Fitness company Freizeitanlagen GmbH was founded in 1990. This start was also the first step in rapid development. In 2002, Fitness Company, Fitness First Group Ltd., Became a wholly owned subsidiary of Dorset, based in England. Following a successful streak, BC Partners, an investment company, took over Fitness First group in 2005.
In 2009, the German company's name was changed to Fitness First Germany. Fitness First, which constantly develops its expertise in its field, was in the upper segment of the ​market by 2011. She continued to continuously reposition herself with her portfolio upgrade, updating with new trainings, introducing new Health Concepts, and launching "Fitness First Women" trainings aimed at women.
In 2012, the growth of Fitness first again found a return, and Oaktree Capital Management, the investment company, took over Fitness First group. From now on, Fitness First has started offering free small group training and one-on-one personal training in freestyle areas. In 2013, Fitness first introduced its own innovative styling concept, ubiquitous, based on functional training. In 2014, Fitness first acquired newmoove, an online fitness studio. It was the first fitness center in the German market that offered both online and offline service.
In 2015, he took another serious step towards wellness: with renowned sports scientist Michael Despeghel, he developed Fitnesscheck, which is based on a lifestyle that includes Fitness First Health and exercise. In 2017, it entered the Re:Fit process again with a development. With an investment of 4 million euros, the studios were expanded, existing ones were renovated and modernized.
As a brand that has proven itself with the success of Fitness first, it has also combined other brands in the field of fitness within its own body. With this mission, LifeFit Group Services GmbH is also at the center. Following its position in 2019, it continued to motivate its members in the covid-19 outbreak in 2020. It maintained its relationship with its members and guests by increasing access channels with live online courses and strictly enforcing the final measures required.
Fitness First, which is widespread enough to be located in almost every city and district in Germany, also has many branches around the world. It is also located in many countries such as Australia, Qatar, United Arab Emirates, Kuwait, Hong Kong, Malaysia, Singapore, Indonesia, the Philippines, mainly in the UK. For about 15 years, our facility has a branch in Turkey thanks to Ali Bey Hotels & Resorts, and this Fitness first branch in Turkey also has the distinction of being the first Fitness First located in a five-star hotel.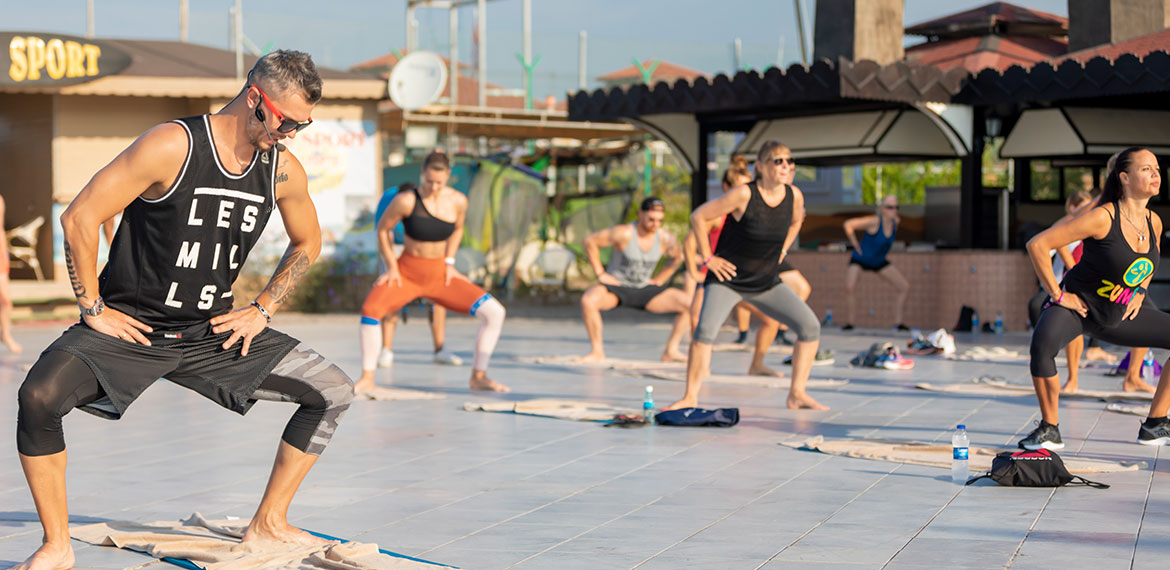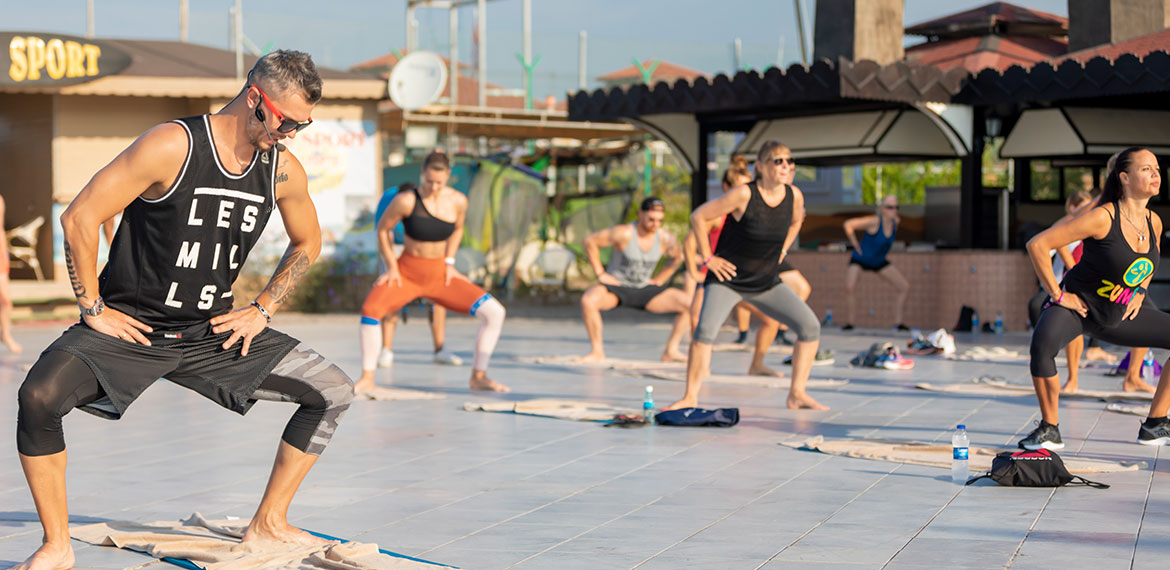 Five Star Fitness First Privilege Ali Bey Hotels & Resorts
Fitness First, which has taken its global understanding of fitness to another dimension, cooperated with Ali Bey Hotels & Resorts in Turkey in 2006. Ali Bey Hotels & Resorts, which always aims for a high-level experience for its guests, provides the service of a professional fitness center that serves its guests around the world with Fitness First.
This studio, which is Fitness first's first subsidiary with Ali Bey Hotels & Resorts in Turkey, is open to all Fitness First users. Fitness First Studio, located only in Ali Bey Hotels & Resorts, is the only one in Turkey, but our products, which have a Fitness first app in any country, will also be able to use this service for free at our facilities. In this way, you will be able to maintain your standards with Fitness first studio in Turkey without making any payment.
Fitness First is available to all guests ( free of charge for Fitness First members). In this context, it is also separated by a big difference in traditional fitness halls. You can experience the difference of doing sports with an understanding that centers not only on fitness, but also on healthy eating and sports as a lifestyle.
Fitness First studios at Ali Bey Hotels & Resorts do not exist solely by the name of the brand. As with all over the world, the concept, standards and facilities of the studios are again within the line set by Fitness First. Therefore, it provides its international members with the same standards as the fitness service it offers privately in Turkey.
Fitness First Instructors
Fitness First, which organizes various events globally every year, actually has a very wide staff of trainers. However, there are also some instructors whose name stands out in the staff:
Michale Dele Cruz
Cruz, who has been in the fitness industry for 21 years, works very actively in America and all over Europe. Her talents in dance become one of the most enjoyable activities that can be done for a healthy life with a stimulating motivation in the fitness sector. Cruz also works with Olympic-level athletes and offers a great program for Fitness First members.
Taras Klimov
Klimov, who received an award in Russia in 2011 as the "Best Group Exercise Practitioner", offers a completely different experience in step aerobics and dance. Klimov, who continues to work in Italy, China and the Netherlands apart from Russia, was among the prominent trainers at the Patricio Fitness events held last year.
Martha Formosa Iglesias
Iglesias, the global Trainer of the Adidas dance team, also has international recognition in the field of fitness. Iglesias combines dance and fitness with a creative and innovative understanding, dominating hip-hop, ballet, modern dance and many more deceptions.
The Patricio event, with many other Star trainers such as Fitzroy Gaynes, Robert Steinbacher, Virginia Winseman, is just one of the examples of how creatively Fitness First can move its line about sports and wellness into a fun and useful concept. In addition, these events are enriched with brand new instructors, except for the instructors who come every year.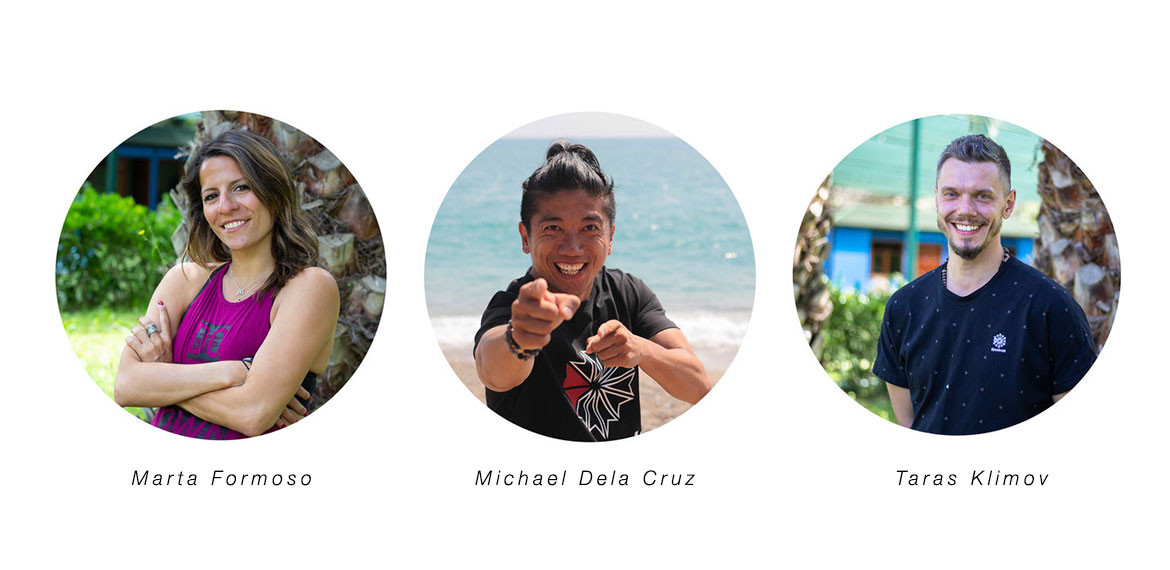 Fitness First Event Details
Fitness First activities, which are enough to arouse interest with their trainers, are also proof of having a pleasant and healthy time with their content. At the event:
· BodyArt & Fitness Holidays
· Fiesta Week
· Aerobic & Fitness week programs are included.
BodyArt & Fitness Holidays
This program at Ali Bey Hotels & Resorts offers exercise, Music, Entertainment, recreation and many other experiences. The program, which includes a 7-day stay, also includes BodyArt Chill out party, bodyart gala night, tourist guidance. You can also use Fitness First studios for free throughout the event. A completely different experience awaits you at Ali Bey Resort Sorgun.
Fiesta Week
Both fun and sweat are guaranteed in the program, which also includes Zumba, which is a combination of entertainment. The scope of your stay in a standard room for 7 days also allows you to use the Fitness First studios free of charge throughout the event. However, the dose of fun also folds up with the Fiesta Week Chill Out Party and the Fiesta Week gala night. Sports and entertainment are waiting for you in the unique nature of Ali Bey Club Manavgat.
Aerobic & Fitness Week
Are you ready to sweat a little with the unique nature, breathtaking atmosphere and azure waters of Ali Bey Club Manavgat? More than 100 fitness programs, the latest innovations in fitness, parties and entertainment are the backbone of this program. For those who can't get the pace, Fitness First Studios will be free throughout the event.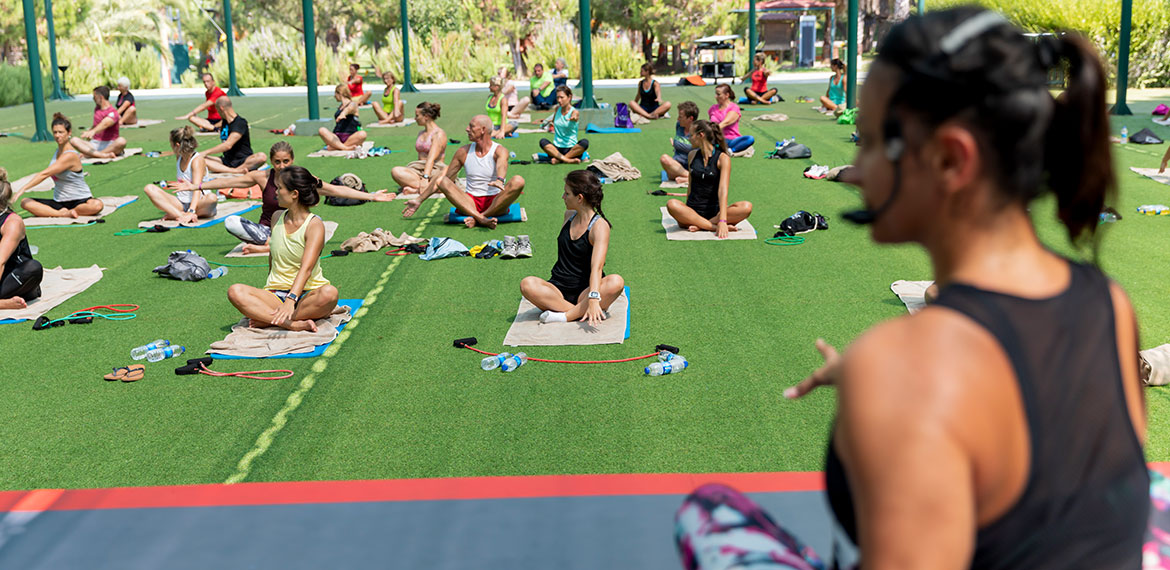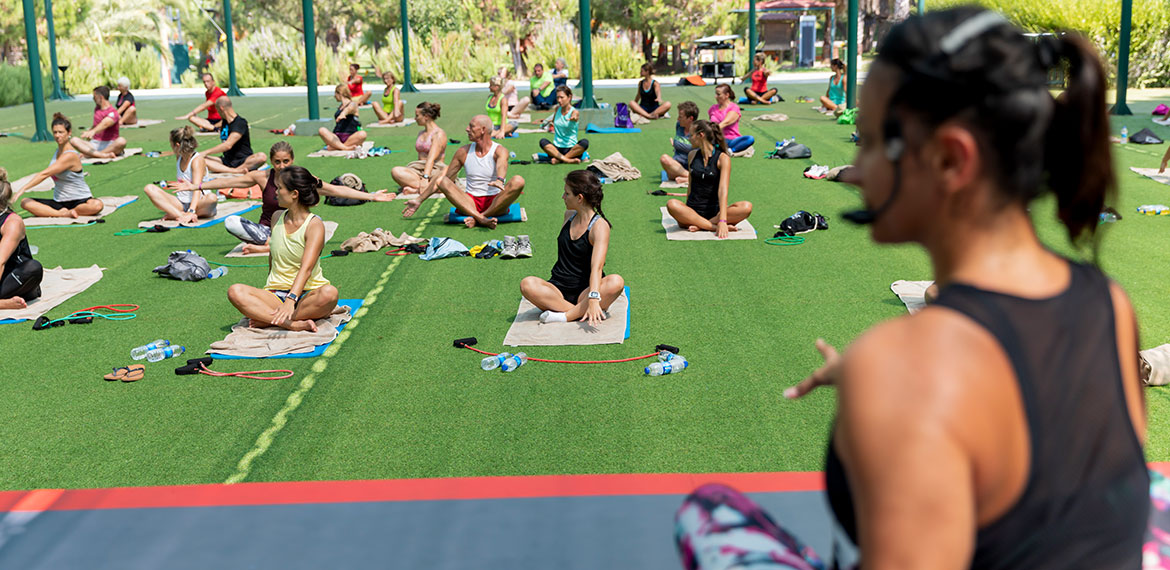 Fitness First events to be held in 2023 at Ali Bey hotels
26.04.-30.04.2023 / Ali Bey Club Park Manavgat
Israeli Zumba Group
30.04.-07.05.2023 / Ali Bey Club Park Manavgat
Fiesta Week feat. Zumba Fitness
07.05.-14.05.2023 / Ali Bey Club Park Manavgat
Aerobic & Fitness Week
27.05.-02.06.2023 / Ali Bey Club Park Manavgat
Wellcome Fit Switzerland Tunç Karapalancı Group
10.09.-17.09.2023 / Ali Bey Club Park Manavgat
Aerobic & Fitness Week
16.10.-22.10.2023 / Ali Bey Club Park Manavgat
Open Fitness Camp Aliya
You are also invited to Ali Bey Resort & hotels with the activities of Fitness First, which combines the requirements of a healthy life with Entertainment and holidays. Book now to enjoy a great holiday at Ali Bey Hotels & Resorts as well as Fitness first events!