ALİ BEY PARK MANAVGAT
AEROBIC & FITNESS WEEK
Twice a year, sports enthusiasts and fitness fans come to the beautiful Turkish Riviera to experience a highlight: The Aerobic & Fitness Week. Internationally known presenters show you the latest trends, offer a high level of professionalism and guarantee the fun factor.
From boot camps and wake-up classes on the beach to dance and endurance workouts to yoga & Pilates - with over 100 classes, there's nothing to be desired during the Aerobic & Fitness Week. Experience Fitness First on vacation.
---
EVENT DATES:
10.09.2018 - 15.09.2018 (Bonus Day 09.09.)
06.05.2019 - 11.05.2019 (Bonus Day 05.05.)
09.09.2019 - 14.09.2019 (Bonus Day 08.09.)
TRAVEL DATES:
09.09.2018 bis 16.09.2018
05.05.2019 bis 12.05.2019
08.09.2019 bis 15.09.2019
EVENT LOCATION: Ali Bey Club Manavgat
EVENT SCHEDULE:
Unfortunately, the schedule for September 2018 is not yet final. But for orientation purposes, you are welcome to take a look at the event schedule of May 2018. Once the schedule is set for September 2018, we will post it here for you. Until then we ask for a little patience.
YOUR PROGRAM:
More than 10 international presenters
Over 100 classes for beginners and fitness professionals
Workshops on training & nutrition
Wake-up classes & boot camps on the beach
freestyle workouts
Miles Contest: Who will win the event participation for 2019?
Indoor cycling classes
Presenter Special
Basic Technique classes for Step & Dance
Event T-Shirt & Welcome Package
Impressions, photos and a detailed report on the last Aerobic & Fitness Week can be found on the homepage of our partner Patricio Travel. Take a look!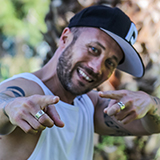 Ivan Robustelli
Zena Saheli
Luciano Motolla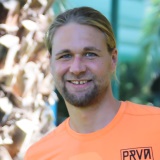 Remo Stefanic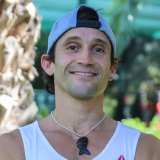 Pierre Pozzuto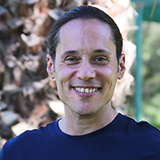 Peter Zlatev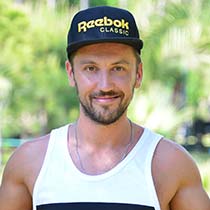 Alexander Fomin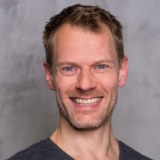 Christian Gasch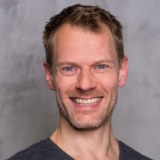 Christian Gasch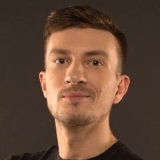 Ilya Shchegolev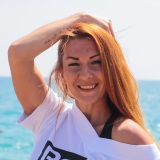 Aliya Ibragimova
Photo Gallery